Since the trade deadline passed on Friday at 4 pm, the Red Sox are 0-3. In those three games, Red Sox first baseman Bobby Dalbec is 2/10 with four strikeouts. Yes, it is a small sample size, but this has been the theme for the Red Sox all season, and they failed to fix it at the trade deadline.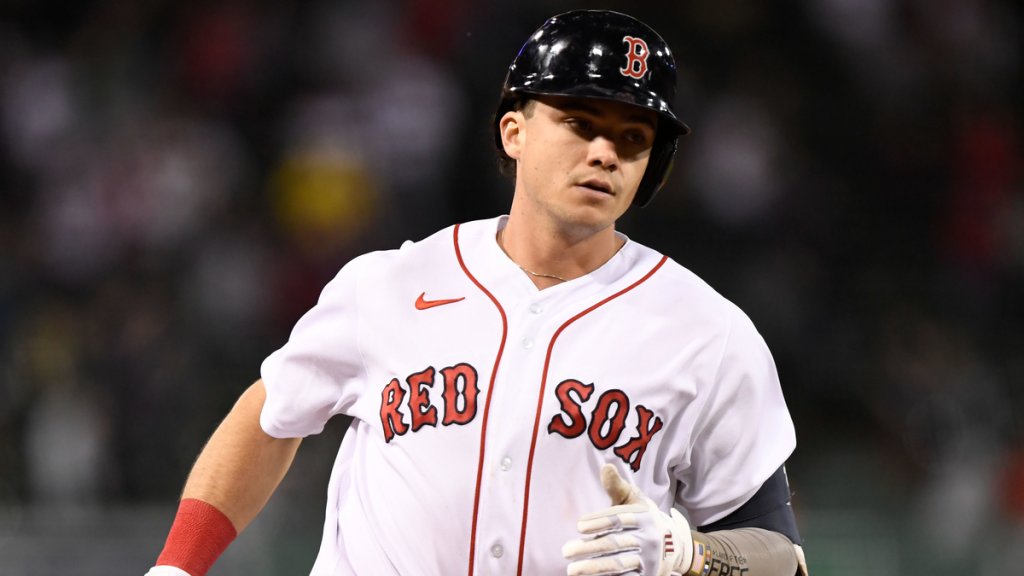 In 86 games this season, Bobby Dalbec is hitting .216, with an OPS of .657, and a team high 113 strikeouts. Dalbec's strikeout rate is 37.5% and his whiff rate is 39.6%, which is behind just Franchy Corderro, who has also given first base a try for the Red Sox this season.
Other players that have given first base a try for the Red Sox this season are Danny Santana (.171 BA), Marwin Gonzalez (.205 BA), Franchy Corderro (.196 BA), and finally Christian Arroyo, who suffered a hamstring injury in the third inning in his first game at first base in the MLB… which leads me to my next point.
Kyle Schwarber
The lone bat the Red Sox acquired at the trade deadline was Kyle Schwarber. The Red Sox acquired Schwarber in a trade that sent pitcher Aldo Ramirez to Washington. The six-year veteran is having a good year, as he has 25 home runs, and is batting .253, with an OPS of .910. The Red Sox already Schwarber taking ground balls at first, but will it really be that easy?
In 623 career games played from the versatile Schwarber, he has only played first base for one at bat. Schwarber's experience at first base isn't the biggest problem, it's his current injury. Schwarber has been out with a significant hamstring strain since early July, and is still sidelined because of it. When hearing this I can't help but think of the Christian Arroyo situation I alluded to earlier.
Though some Red Sox fans are optimistic that Kyle Schwarber could be the first baseman for the Red Sox, I have trouble buying it. Given his injury history, and the fact that he has no prior experience at first base, I find this move to be worrisome. If Schwarber doesn't work out at first base, it will likely make an already crowded outfield even more crowded, and it will force the Red Sox to creative at first base.
What Could The Red Sox Do?
Unfortunately for the Red Sox, the trade deadline was their chance to fix this hole. If Schwarber doesn't work out at first, the Sox will have to get creative within their current organization. A couple of names I have seen floating around are Kike (15 career games at first), JD (0 games), Renfroe (2 games), and Verdugo (0 games). Outside of the lack of experience with these guys, you also have to consider if you would actually want to move these guys from their current positions.
Red Sox better hope Schwarber can play first and stay healthy, because if not we will see what we have seen all year.